We have officially broken ground…we're rolling now!
Our community of Park Circle—which will soon be Valley Center's lively new heart—has officially broken ground for a Spring 2020 opening. In case you missed it, our groundbreaking was festive, informative, and even featured extra-special Park Circle-branded shovels (check out the gallery on Facebook!). This launch ceremony was a huge next step for our master-planned community more than six years in the making, scheduled to open in Spring 2020 and conveniently located in San Diego County. Intrigued? Keep reading to learn more about our sporty, social amenities and homes from the high $400,000s to the mid $700,000s, including front porch homes (for neighborly waves from the veranda) and modern farmhouses with beyond-dreamy interiors.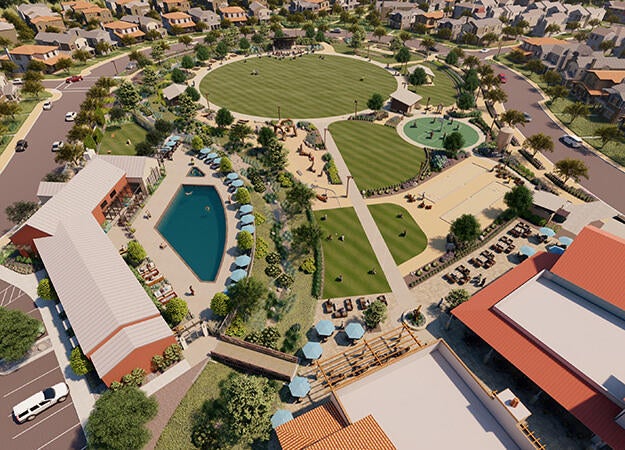 Developed by San Diego-based Touchstone Communities, these neighborhoods will exude a walkable small-town warmth partly inspired by the land's previous life as the legendary Konyn Dairy, which operated for nearly 40 years until 2008.
Park Circle's 632 new homes will be energized by three private recreational complexes, 34,000 square feet of retail, and a 2.6-acre public park brimming with amenities: an event stage and lawn, barbeques, tot lots, sports courts, bocce ball, horseshoes, and beyond. Generous gathering spaces will spark deeper connections with friends and family. Healthy, sustainable living also gets a boost from more than eight miles of trails and pathways that link to parks, amenities, shopping, and dining.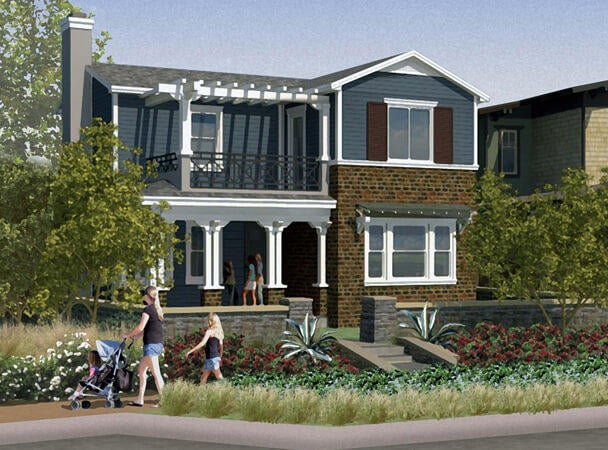 In that same dynamic spirit, the new homes of Park Circle will come in a diverse mix of styles and sizes—from cozy cottages starting at 1,300 square feet to grand estate homes spanning 3,300 square feet. And so many options in between, with pricing from the high $400,000s to the mid $700,000s!
Want to hear more? In the video below, Kerry Garza, President of Touchstone Communities, describes how Park Circle first took shape, and the life its residents can look forward to.